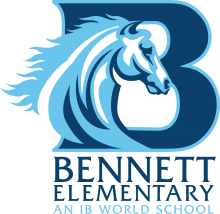 Hi Bennett Families!
Spring is coming, and along with anticipating nicer weather and week off from school, we are also starting to gear up for CMAS/PARCC testing in grades 3 - 5.
For 2020, Bennett's main testing sessions will be March 31st – April 2nd (Math) and April 7th – 9th (English Language Arts). 5th grade (only) will also test in Science from April 14th – 16th. Makeups sessions for absent students will be scheduled as needed, and may continue through April 24th.
But please don't feel that testing will be the only thing happening in your child's classroom those days! The majority of your child's day will be spent as normal, including specials, recess, lunch, most academic subjects, and 5th grade Exhibition. Depending on your child's teacher you may see different homework that week. Please ask your teacher if you have class specific questions. We appreciate you planning appointments and absences around testing times whenever possible. It is better for students to be able to test with their classes, but we obviously understand if there is an unavoidable scheduling conflict. When we begin testing on a given day, students cannot stop their test and then go back to finish it another time. Also, if they are late, they won't be able to begin the test with their class. They will have to take that particular session on a makeup day.
We have been introducing the processes and tools the students will be using on the computer-based tests this year, so they are comfortable physically, mentally, and emotionally before starting. We at Bennett feel that this time should be as low stress as possible, so we try not to overemphasize these tests. We know our students are extraordinary, and we treat this as just another opportunity to prove it!
If you have any questions, please contact us. Thanks for helping your child demonstrate the remarkable learning that happens every day at Bennett Elementary, an IB World School!
Kurt Woolner
Site Assessment Coordinator