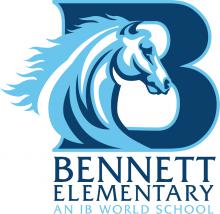 BENNETT ELEMENTARY
BRONCO YEARBOOK ORDER
It is Yearbook Time! The 2020-2021 Yearbook is a 32 page book filled with pictures of your classmates, teachers, the Bennett Staff and lots of memories.
The price is only $20.00 per yearbook
All orders must be prepaid.
All orders will be online only at www.yearbookmarket.com
Yearbook will be delivered to Bennett at the end of May.
To ORDER ON ONLINE go to: www.yearbookmarket.com
Enter Bennett Elementary in the search box which takes you to your school's book for purchase or scroll down to Bennett
Order Now!
All orders due April 29th, 2021*