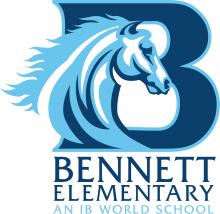 We are currently enrolling for Odyssey of the Mind. All OM information is on our school website and is open to all students in grades K-5- https://ben.psdschools.org/activities/odyssey-mind
We will be hosting a information night on October 13th from 6-7pm in room 37. Kids are welcome to attend, masks are mandatory.
At the meeting we will:
• Explore the Odyssey of the Mind program and its benefits for our students
• Show you examples of typical OM problems. Bring your kids so they can see how fun OM is!
• Review important dates, costs and time commitment
• Give you insight on what coaching a team looks like and the resources available to help
• Answer questions you might have
• Help you network to start organizing teams and identify coaches
The Poudre River Regional Director will join us to answer questions as well. Odyssey of the Mind is an all-volunteer organization and, as such, the number of teams we have is only limited by the number of parent volunteers we have to coach teams. Join us at the meeting to find out more about coaching and the resources available.
If you are interested but can't attend, let me know and I will keep you in the loop. The deadline to sign up and submit registration and payment is October 18th . For more information, check out coloradoodyssey.org and follow on Facebook @coloradoodyssey
Angie Noden
Bennett Elementary, an IB World School
Assistant Principal